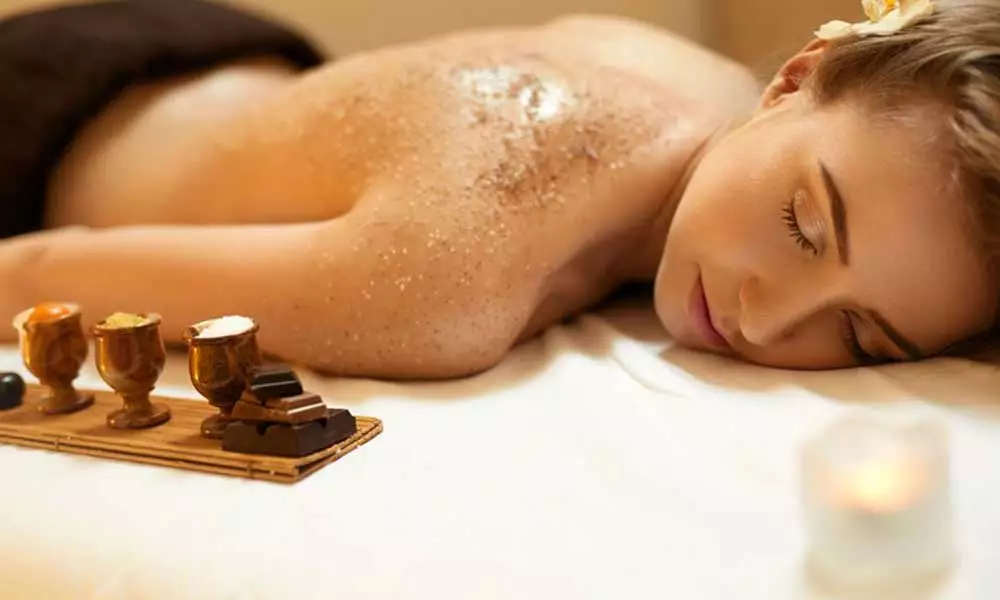 Aroma Massage "Classic"
During this enchanting wellness massage, you will be pampered with aroma oil, that will relax your body and elevate your soul. Different fragrance blends have stimulating or soothing effect. The choice is Yours. Experience the ancestral aroma healing. Find balance at Planet Spa.
Herbal Stamp Oriental Massage
Relieve pain, cleanse your body from toxins and expand your energetic channels with Herbal Stamp Oriental Massage. It is a harmonious combination of a classic massage with traditional Egyptian healing herbs. An incredible massage that will fill you with healthy energy and good mood. Discover the healing power of ginger and lemongrass - indulge in pure pleasure while nature heals you.
Oriental Massage
Experience Oriental Massage - reveal the healing knowledge used for thousands and thousands of years. This special technique deep tissue massage with stretching movements allows deeper pressure on trigger points that will release the tension in your body. Get rid of muscle pain and stiffness now.
Four Hands Massage
Surrender yourself to the ultimate bliss while two professional massage therapists use synchronized movements to elevate your massage experience to the best. With this supreme full-body massage you will let go of all the stress and worries.
Relaxing "Anti-Stress" Massage
Combining elements of different massage techniques, this soothing massage is structured to your individual needs. Starting from feet and going up to shoulders, neck and head, it will release the tension, revitalize your body, and decrease your stress levels.
Anti-Cellulite Massage
The treatment starts with sauna, followed by firm massage, using special anti-cellulite products. Concentrated on glutes, thighs, calves, arms, and stomach, this treatment stimulates the lymphatic system, blood circulation, and breaks down the undesired cellulite cells.
Slimming Waves
This unique treatment starts with Sauna, followed by full body lemon and orange scrub and Anti-Cellulite massage, which focuses on legs, hips, stomach and upper arms, stimulating your lymphatic system and blood circulation. This integrated massage treatment leads to fat cells rupture and acceleration of their burning process. Treatment ends with a special full body wrap.
Wellness Massage
A treatment for unlimited well-being. Treat yourself to complete relaxation during a wellness massage with aroma oil of your choice. Your whole body is massaged with pleasant pressure. The treatment includes wonderful head, neck and face massage. To top off the experience, you will enjoy a face-mask.
Egyptian Foot Reflexology
Reflexology has a fascinating history from the tombs of Ancient Egypt and Cleopatra to the rediscovery of this lost art in the 1900's. The reflex points are an exact mirror of the human body and include reflexes for every organ, gland and body part.
Hot Stone Therapy
Discover traditional holistic massage technique from Bali. This incredible full-body massage is performed using hot basalt stones, which not only give physical relaxation but also bring back harmony to soul.
Shiatsu Massage
In Japanese, Shiatsu means ""finger pressure"". This treatment is performed through clothes without using oils, while patient lies on a floor mat. Rhythmic pressure restores healthy flow of ""ki"" energy and corrects imbalances of the body. Please wear comfortable clothes.
Traditional Thai Massage
2500 years old Asian massage technique when the therapist works on your energy lines, using pressure and gently stretching, to increase flexibility, balance your body, unblock, and disperse energy. This treatment is performed without oil, while patient lies on a floor mat. Please wear comfortable clothes.
Nuad-Thai-Yoga Massage
The Thai-Yoga Massage combines acupressure with passive yoga. The body is treated with equal pressure along the paths of energy and the therapist carries out passive yoga exercises on you. Please wear comfortable clothes.
Thai Foot Reflexology
Our feet carry us through life and are the mirror of our health. A foot reflex zone massage activates our body's self-healing functions and reduces multiple health problems.
Abhyanga Massage
Abhyanga - the technique of caring hands. Gentle, beneficial hands will help you relax and let go. Abhyanga is a wonderful way of reviving and harmonizing body and mind. The whole body is massaged with warm sesame oil, making the tissue firm and smooth. Experience deep relaxation and feel stress disappear.
Children Harmonious Massage
Children want to be pampered too! Harmonious children massage is designed for youngsters up to the age of 12. This exceptional massage strengthens body awareness, improves concentration and good night sleep. Afterwards the children feel relaxed and harmonious.
Lomi Lomi for Kids
Hawaiian massage - releases tension. A wonderful aroma of warm coconut oil and a gentle massage let even the youngest guests really relaxed.