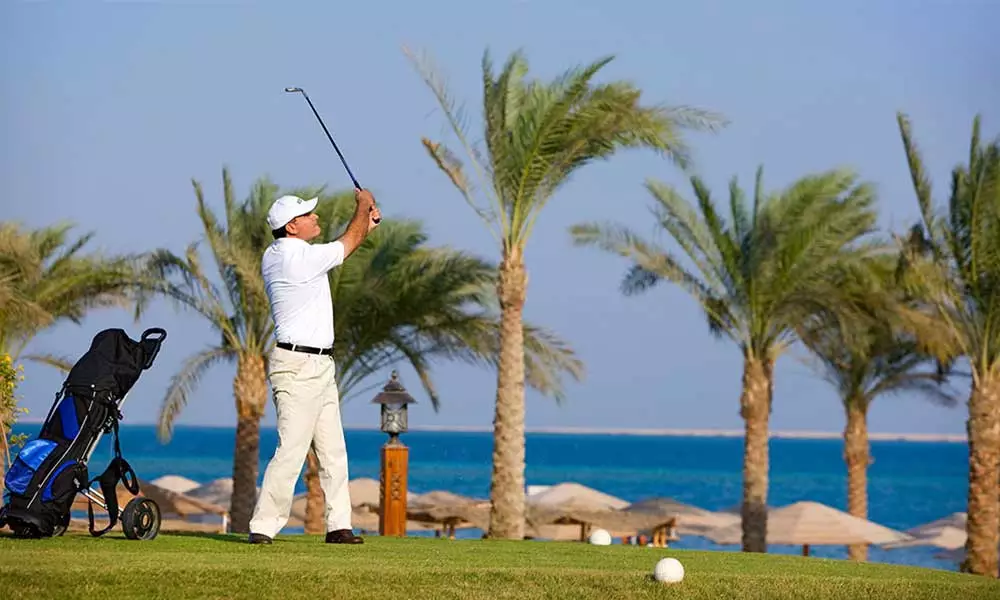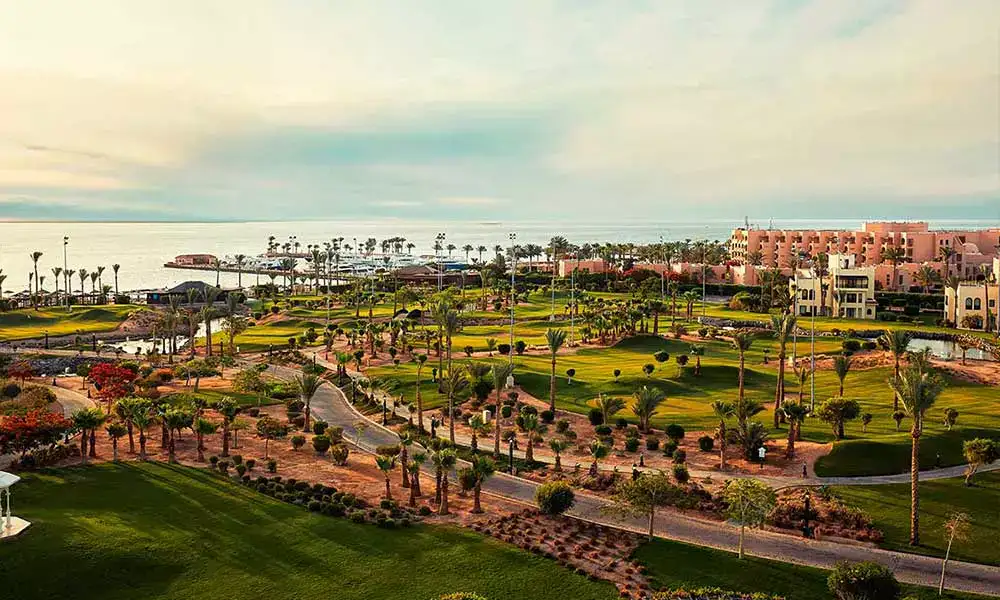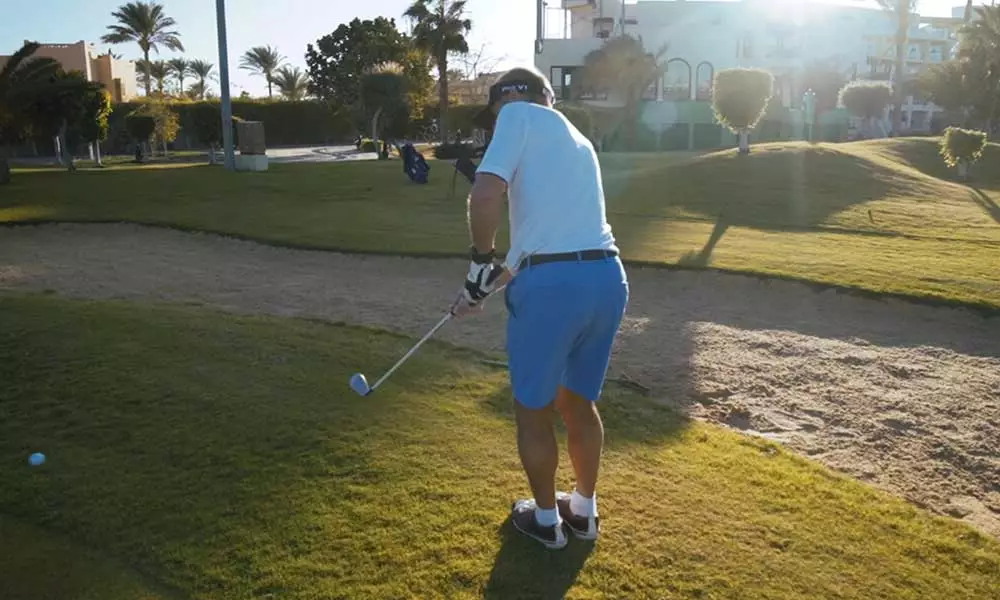 The Steigenberger ALDAU Resort uniquely features an on-site golf course. A 9 hole par 3 pitch and putt course nestled on the beach, overlooking a breath-taking view of the Red Sea. The golf course offers a unique challenge to all experienced golfers. Bring your green card along, tee it high and go green! (Unlimited handicap).

Guests can enjoy golf matches during the day and/or night. The course is floodlit to light up your golf nights until dawn.

A practice area is available. Open every day under the supervision of our certified team that will give you all the advices needed.


Golf Club House
Come and join us at the Golf Club House situated next to the beach. Facilities include a well-stocked pro shop, changing rooms and showers.


Green Fees & Rental Fees
The green fees, fees for the practice area, rental fees as well as lesson prices are available as PDF documents in our Downloads section.

Annual golf membership is available to local residents. Contact us for more information.
* Experienced golfers only – hotel reserves the right to test golf ability due to the safety and security of all guests.

Golf Lessons

SPECIAL OFFER FOR BEGINNERS

Learn how to play golf under professional supervision and receive a golf member card with your personal handicap that gives you the right to play golf worldwide.