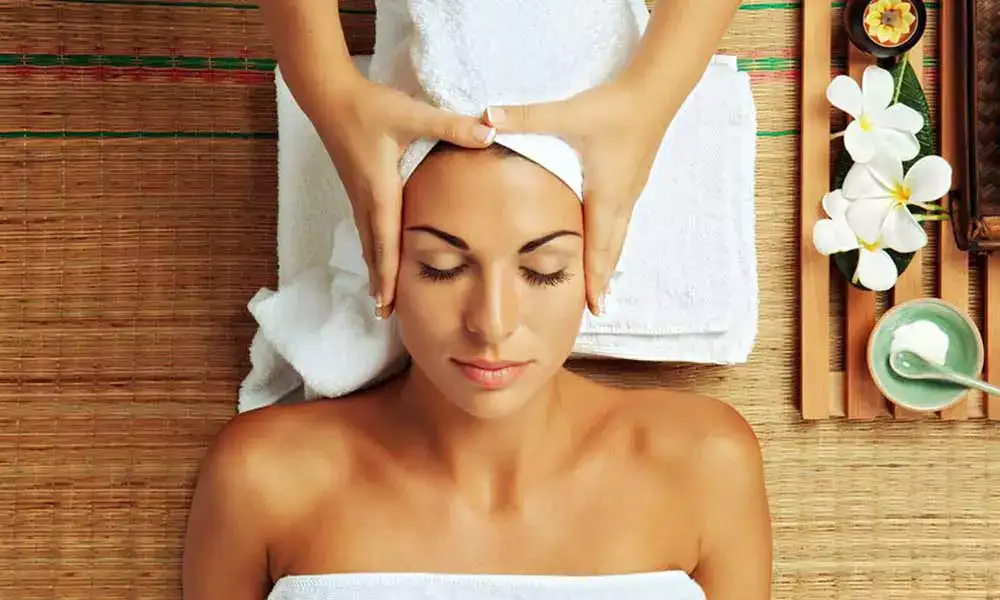 Shahrazad and Shahryar

An intensive relaxation program for your body, spirit and soul! Designed for couples, Honeymooners or best friends in our private massage room in a romantic ambience with Sauna, Steam bath and Jacuzzi. Full body coconut scrub, full body chocolate mask and wellness massage.
Oriental Harmony for Two

Enjoy undisturbed luxury bath with the sound of relaxing oriental music. Breathe deeply during a luxury treatment starting with steam and full body Rhassoul mask. Pamper your skin with a gentle scrub and allow yourself to immerse in complete bliss during 60-minute relaxing anti-stress massage.
Aphrodite Touch of Beauty

Simply unforgettable sensual experience from head to toe! Exotic coconut milk scrub and full body aroma massage.
Chocolate Magic

Treat yourself to the sweetest of experiences. A wonderful fusion of touch, taste and smell. Full body chocolate scrub or chocolate mask, followed by an anti-stress massage with chocolate oil.
Indian Bliss

Ayurveda is timeless - it has existed for over 5000 years, yet it continues to apply to modern day life. This rhythmical and deeply relaxing warm oil rejuvenating massage is great for everyone in need of de-stressing. Your nerves are soothed as you drift into a state of bliss. Abhyanga and Indian head massage with warm sesame oil.
Oriental Sweet and Soft

Simple unforgettable sensory experience from head to toe. For Her... Vanilla scrub and full body Egyptian massage. For Him... Peach Scrub and full body Egyptian massage.
Ancient Egyptian Ceremony

Reflexology has a fascinating history from the tombs of ancient Egypt and Cleopatra to rediscovery of this lost art in the 1900's. Inspired by ancient beauty secrets, it helps to detoxify the body and to reveal your inner beauty. Rhassoul bath ritual and Egyptian massage with foot reflex.
Peaceful Journey

A uniquely customized treatment to relax your body and mind. It starts with foam scrub Kese, followed by coconut or peach salt scrub, moving to a full body mud mask and ending with your choice of a relaxing full body massage.
Arabian Hammam

Forget all about everyday life and enjoy this cleansing ritual with traditional Egyptian products. Natural Rhassoul clay mask helps to detoxify the body and re-mineralize the skin while steam bath warms up muscles, making it a perfect preparation for a massage. Special Egyptian herbs are rubbed into your skin to round off the treatment, leaving your skin feeling clean and refreshed.
Turkish Hammam

This traditional cleansing, purifying and nourishing ceremony has evolved over thousands of years. Whilst you're lying down on heated marble, the therapist exfoliates your body with soap foam scrub called "Kese".
Rhassoul Bath for Two

The Oriental Rhassoul bath ritual is a combination of a steam bath, body scrub and a clay mask which promotes blood circulation and deeply hydrates the skin. Imagine you and your partner or choicest friends painting mud on each other. Then shower away the clay leaving skin soft, smoothed and cleansed.