Your Summer Vacation Countdown Starts Now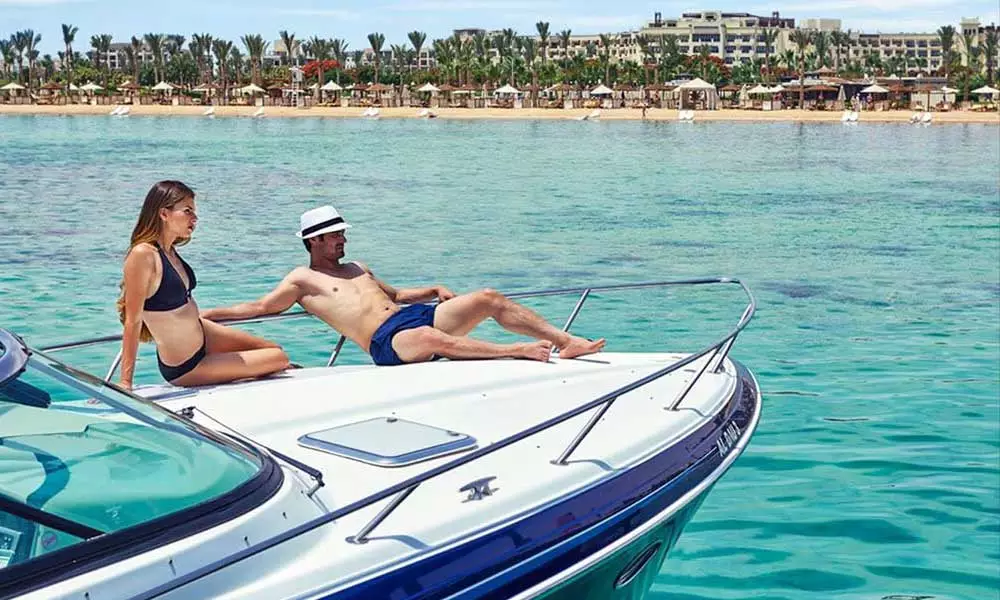 It is never too early to start planning your sensual, chic and spectacular vacation as summer is just a few months away. Summer vacation is all about fun-filled experiences, luxurious getaways, fabulous food, and top-shelf drinks. People usually reward themselves after hectic months of work and escape directly to the coast where they can enjoy the pure crystal-white sandy beach, sunny weather, and great atmosphere. And where better than The Red Sea to have the exceptional summer vacation one could ever wish for. 
Experience a new perspective of boasting chic and modernity curated by Steigenberger ALDAU Resort, a perfect blend of luxury and excitement, from relaxation, beach activities, leisure atmosphere and flavorful food, to golfing, diving and nightlife scene. Steigenberger ALDAU Resort has it all! Steigenberger ALDAU Beach Hotel is all set and ready to share the summer vibes, the 5-stars deluxe beach hotel is perfectly located on the sparkling azure blue Red Sea shore in Hurghada, a stunning spot to soak up a little sun. 

A whole new dimension of enjoyment with 388 spacious rooms and suites graciously appointed and luxuriously equipped with splendid amenities, most with sea view and partly heated pools for adults as well as a 500m lazy river and a separate kids' club that also has a heated pool so you can indulge in the harmony of a superb summer vacation. Privacy and serenity are things that the city lacks! In Steigenberger ALDAU Resort we have an ultimate combination of both.

Get sun-kissed and enjoy the stunning sea view while having a drink at our 400m private beach, sink your toes into the soft crystal-white sand and foster in a world of refined luxury. When it comes to dining, you are spoilt for choice here at the Steigenberger ALDAU Beach Hotel with a multitude of dining outlets to choose from. Eight chic dining venues will entice guests' palates with a variety of international cuisines, enhancing the luxury experience and elegantly served! Three modern, hip and trendy bars with mind-blowing cocktails, top-shelf spirits, soft and hot drinks. And because family comes first, the 5-stars Steigenberger Aqua Magic stands as the most vibrant, luxurious, family resort in the Red Sea destination.

The hotel has 725 rooms including over 40% family suites and a total of 10 restaurants and bars. Unleash an Ultimate Getaway Vibe at the Exquisite "Steigenberger ALDAU Resort".

Your Summer Vacation Countdown Starts Now. The centerpiece of the hotel is the internationally certified Aqua Park and its enormous aqua facilities, the Aqua PlayTM water feature and The Lazy River. Your children deserve to have as much fun as you do on their summer vacation, that's why Steigenberger Aqua Magic offers spacious facilities that are perfectly designed for children and activities for kids of all ages at the Simba and Tots kids' club. The ideal place for a relaxing and fun family escape, from endless daytime activities to night-time shows so you have some time to relax as a couple or to have a pleasant evening together as a family. And now, immerse yourself in unlimited luxury and let the countdown begin.