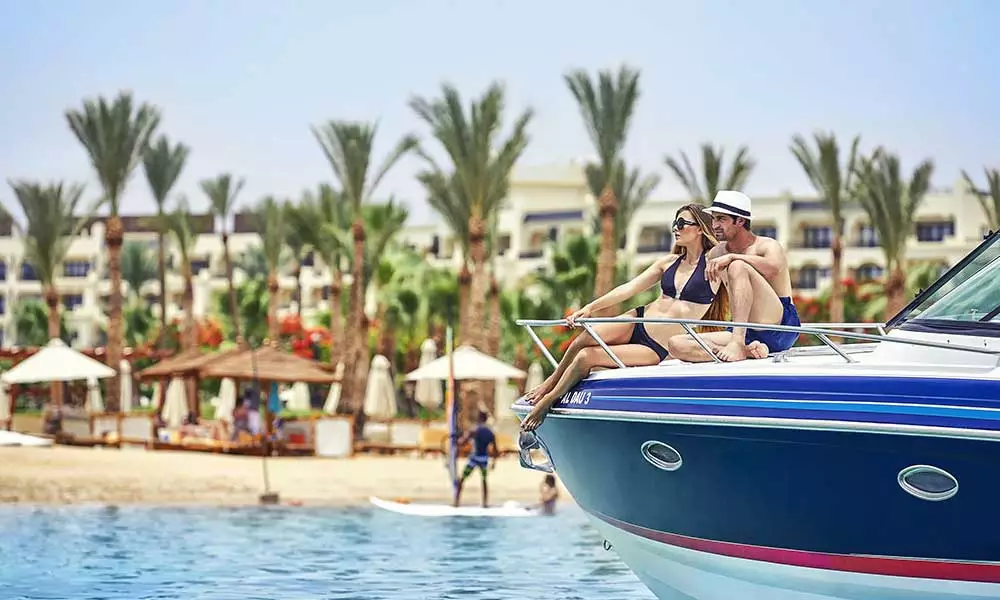 If Earth is 71% water, just imagine how many places you can explore by taking a dive!
We didn't forget about those who are truly passionate about exploring the mysteries of the deep, one of the best things about diving is that you get to escape all of the noise and tenseness of the world by immersing yourself in the silence of the sea.

Experience the peaceful quietness and beauty of the sea at our "Ilios Dive Club" directly located at the beach with its own private marina, Ilios offers full diving services and water activities. The dive club also offers diving courses at all levels and to the standards of PADI, SSI, CMAS and HAS, kids' and handicapped diving.

An introductory dive under professional supervision from one of our modern yachts will let you experience the real adventure of the Red Sea!

And just when you thought it could not get any interesting, a frogfish was spotted this month during the daily diving excursion. It is not often that you spot one of those amazing creatures from the anglerfish family because they are usually covered in spinules and other appendages to aid in camouflage. The unusual appearance of the frogfish functions to conceal it from predators and sometimes to mimic a potential meal to its prey. Some resemble stones or coral, while others imitate sponges or sea squirts with dark splotches instead of holes.

It's interesting! Diving is an experience you don't want to miss! Join us and enjoy the 20% discount starting from the 1st of March till the 31st of March 2018.