Steigenberger Pure Lifestyle, Hurghada Turns One in October!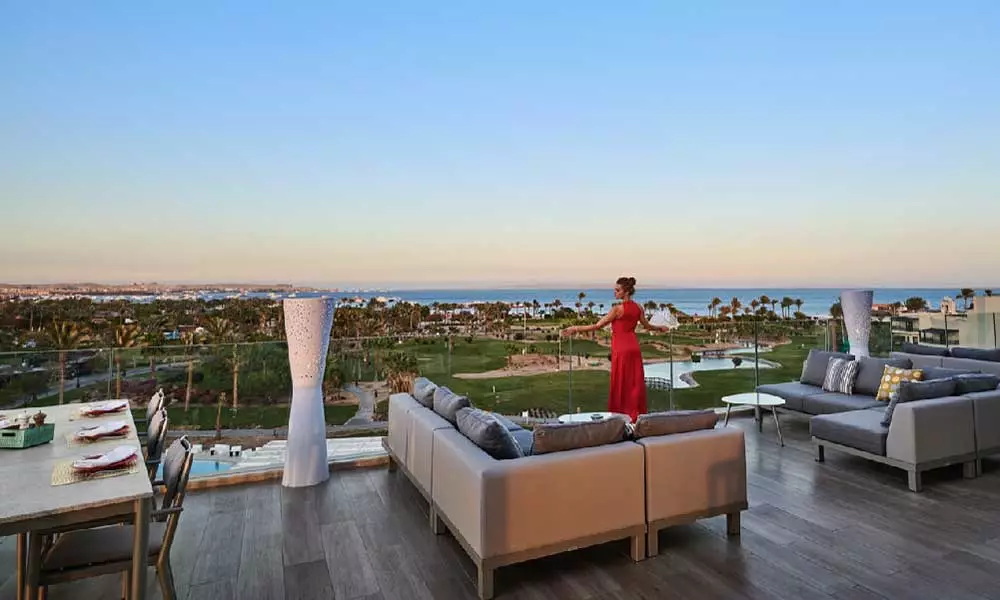 Steigenberger Pure Lifestyle, one of the newest projects of ALDAU Development, celebrates its 1st-year anniversary in October 2019. Being the only all-white, all-suites, all-adults boutique hotel in the Red Sea, Steigenberger Pure Lifestyle offers its guests an extraordinarily unique accommodation experience blended with the Mediterranean lifestyle and indulged in bohemian vibes.
The superb location of the hotel at ALDAU Art Promenade makes it ten minutes away from the farthest places in Hurghada. However, you might not need or want to step foot outside. The resort provides everything a traveler can wish for in a hotel. Starting with ornamental, fully equipped suites with couples' Jacuzzi in every suite, exclusive best-in-class culinary dining options at 7 enticing restaurants, and bars on the roof and at the pool. For extra pampering, the property provides its guests with all-inclusive recreational facilities, Raa Spa, a fully equipped gym and a yoga platform on the rooftop overlooking the wide green fields of the golf course and the Red Sea.

The suites are divided into 3 categories: Jacuzzi, Swim-up and Penthouse Suites with the majority overlooking the sea, enhanced with bohemian design elements and equipped with a 49-inch smart TV with built-in media hub, an Espresso machine, and large private terraces/balconies with a swinging chair, make-up mirror, a safe and unlimited free high speed Wi-Fi.

Throughout your stay, you will fall under the spell of the "Pure Lifestyle" experience with its own exclusive, superb and ultimate lifestyle of all-inclusive facilities as well as all the facilities of the quality leading "Steigenberger ALDAU Resort".