Steigenberger Aqua Magic, kidsu2019 happiness oasis!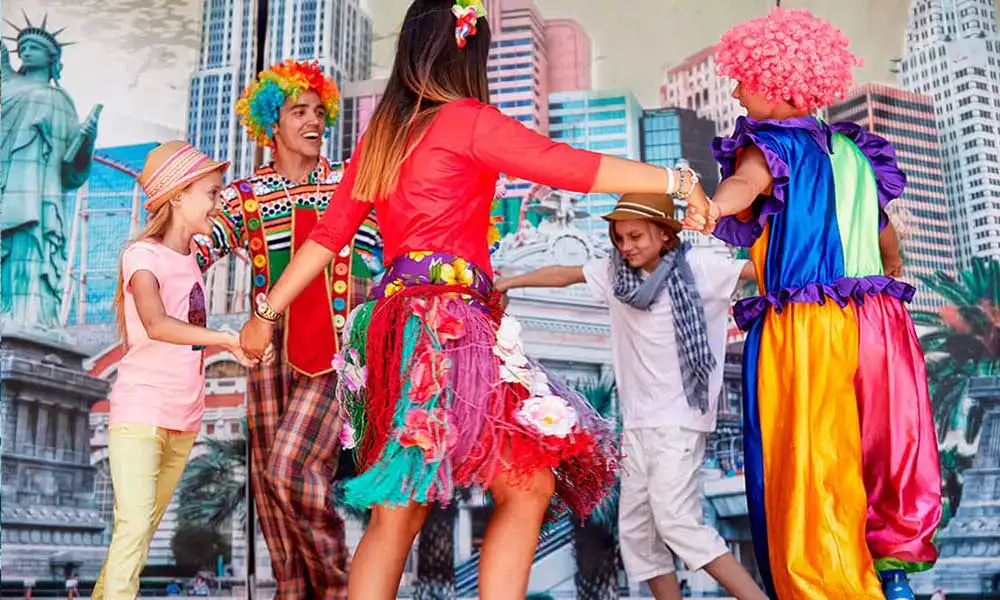 Steigenberger Aqua Magic Hotels offers endless amenities that are totally made for children and teens of all ages as well as a weekly program that includes exciting activities, themed events, creative workshops and countless shows at Simba and Tots kids' club.
Our animation team will keep your little ones entertained for during your stay with tons of fun-filled activities so you can have a carefree vacation.The centerpiece of Steigenberger Aqua Magic Hotel is the internationally certified Aqua Park and its spectacular aqua facilities including Aqua PlayTM Water Park with more than 30 features, heated pools, a variety of mega slides, dry playgrounds and The Lazy River.

All designed and built by White Water West Industries Ltd. according to the highest international standards in terms of safety and quality.Perfectly situated in the middle of our kids' shallow pools, the Aqua Play™ is a spectacular water play boat that takes our young guests on a memorable adventure, encompasses spray nozzles, jets, valves and water guns.

Steigenberger Aqua Magic guarantees an exceptional vacation with privacy for both parents and children. When it's time for them to watch their favorite cartoon, they will have their own LCD screen and so will you.

This magical hotel offers a full range of surprises for your children, from activities in the morning to nighttime shows so that you will have some time to relax as a couple or dine with love at one of our restaurants.

Steigenberger Aqua Magic also provides a special food menu for kids packed with quality ingredients and fresh flavors that they will love no matter how picky they are. If you are staying at Steigenberger Aqua Magic Hotel, your children will enjoy all activities offered through-out an unforgettable vacation!

We caught the little ones on camera while they were going on a treasure hunting mission! What are you waiting for? Prepare your family members for their own mission