Steigenberger ALDAU Resort Reaches 103 prestigious Awards & Wins 2020 TripAdvisor Travelers' Choice Award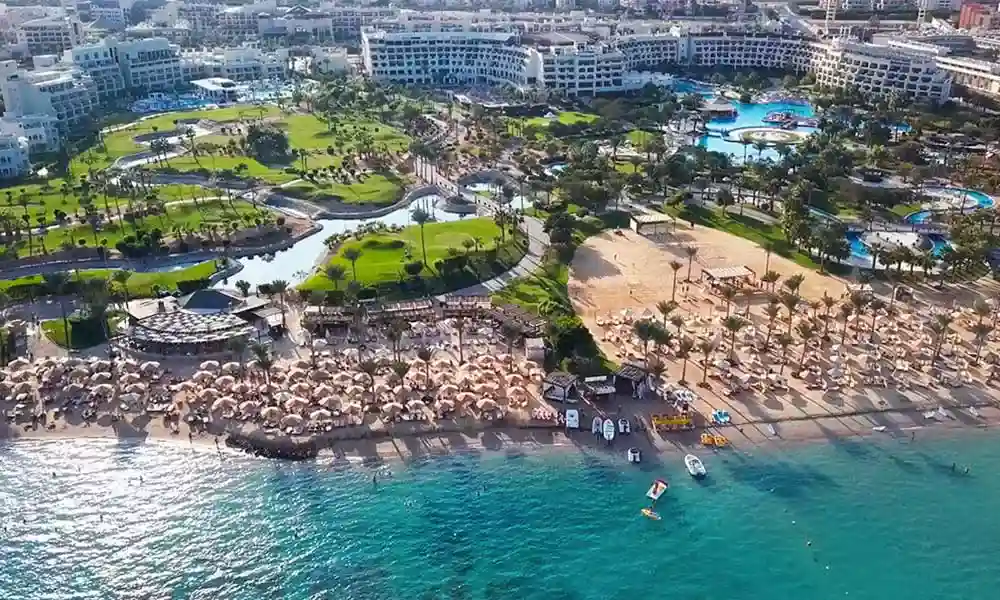 Steigenberger ALDAU Resort today has announced its recognition as a 2020 Travelers' Choice award-winner for service excellence. Based on a full year of TripAdvisor reviews, award winners are known for consistently receiving great traveler/diner feedback, placing them in the top 10% of hospitality businesses around the globe.
Since the reopening of Steigenberger ALDAU Resort in May, the best-in-class resort has already been honored with receiving the top-industry award of Travelers Choice from TripAdvisor and acquiring the hospitality standards certificates from Cristal, reaching the total number of 103 awards and accolades.

Against the challenging odds of the global crisis Covid-19, The resort was able to rapidly reopen its gates for visitors, after strictly and carefully applying the world-health and safety procedures to reserve a disinfected environment, maintaining the same quality vacation experience.

The leading property of ALDAU Development in Hurghada has always been focused on building a topnotch dynamic community for their guests, making their safety-first priority, as well as their workers' health and personal protection. The three hotels aim to serve the highest quality food with the best presentation, and the most comfortable ambiance to assure their guests an unforgettable stay.

"As winners of the 2020 Travelers' Choice Awards, we are extremely proud of this renowned acknowledgment. Despite the difficult challenges that the entire industry of travel and hospitality have faced, but we were still able to celebrate our achievements. It is an honor to be acknowledged and rewarded for our outstanding service and quality, and to become a muse for travelers as the world of hospitality begins to reopen." –Lars Geweyer, CEO of ALDAU Development, Hospitality Division 

TOP RECOGNITIONS FROM THE LEADING INDUSTRY PARTNERS: