Steigenberger ALDAU Resort Organizes the Egypt Sculpture Symposium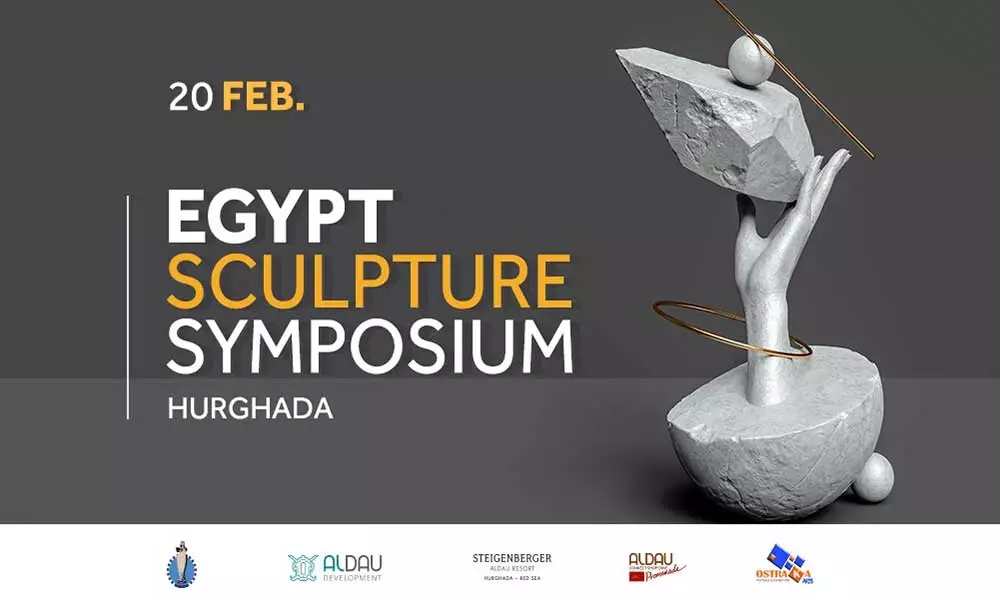 Cairo, Egypt – 2nd of February, 2020
ALDAU Development has always been passionate about arts and culture, with a strong vision to become the pioneers and main sponsors for events that aim to revive art-celebration into the world of entertainment. 
That's why ALDAU Art Promenade in Hurghada, the hub for different categories of arts and culture is organizing a three-dimensional-art 15-day event, Egypt Sculpture Symposium, with the collaboration of local and international sculptors who will be working on marble stone, scrap, wood, and clay materials to create different art pieces.

The Art Promenade is honored to be establishing The Egypt Sculpture Symposium and working with talented international sculptors such as Antonina Fatkhullina from Russia, Selene Frosini from Italy, Roland Höft from Germany, Andrej Mitevski from Macedonia, Snezana Markovic and Nedim mafa from Serbia, and of course, Ahmed Mousa, Kamal El Fekey, and Saied Kamel from Egypt. 

The workshop will start on the 8th of February and continue every day until the 20th where the final work of the sculptors will be exhibited in the outdoor area at the Art Promenade, followed by a marvelous closing ceremony. 

Everyone who is passionate about art is invited and welcome to attend and witness the all-year-long outdoor museum at the ALDAU Art Promenade that stretches through the heart of Steigenberger ALDAU Resort.

The leading property of ALDAU Development adds a redefined touch of hospitality to the marvelous city of Hurghada, serving all types of travelers in a grand complex combining three superior luxury hotels that complement each other. Marking it as the ultimate Red Sea Experience.

ABOUT ALDAU DEVELOPMENT
ALDAU Development, a member of Sami Saad Holding, has pioneered in the delivery of best-in-class hospitality and residential properties in Egypt and abroad for the last twelve years. 
With its keen understanding of the market and its ground-breaking experience, ALDAU Development has successfully owned, developed and managed the portfolio of award-winning resorts, hotels, conference center as well as residential & commercial projects. 

ALDAU Development hospitality division currently operates in 3 destinations; the quality leading hospitality complex Steigenberger ALDAU Resort comprises of three 5-star deluxe properties in Hurghada, the contemporary Holiday Inn London west in London and the upcoming ultra-modern Hyatt Regency Cairo West in Cairo. ALDAU Development Real-estate division has earned an unparalleled reputation for bringing hospitality excellence into residential & commercial projects including ALDAU Heights, ALDAU Strand both residential compounds launched in 2015 & 2016 respectively.