Hurghada Witnessed the Greatest Party of 2019 at Steigenberger Pure Lifestyle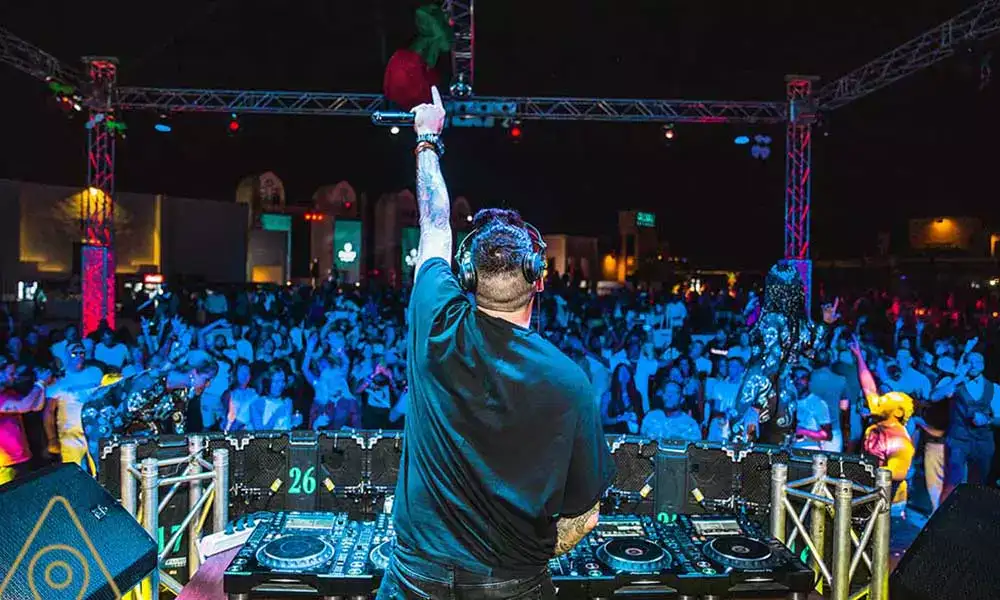 Celebrating the first-year anniversary of Steigenberger Pure Lifestyle, the Arena in Hurghada held the most breath-taking event on October 5th that was organized and ignited up by the party experts of the world, Pacha Ibiza on Tour. The event began with a welcoming speech from the well-known TV and radio presenter, Yara El Gendy introducing the stunning opening set of DJ Danny Wade that was followed by the amazing closing act of DJ Taao Kross. 
The great vibes were not just about the house and electronic music that was played by the DJs, but it was every detail. From stunning dancers in many colorful and daring costumes, live light shows by the international Pacha entertainment, one awesome house track after the other, cold refreshing cocktails, and excellent attentive service. As soon as you think the night has reached its peak of awesomeness, it continues to surprise its audience with jaw-dropping astonishments every 10 minutes! 

Some of the honorable guests at the party were well-known stars like Mostafa Fahmy and his lovely wife, and many lifestyle bloggers and influencers like Malak Badawy, Nouran Khalifa, Laila Youssef, and the Cairo Foodie Couple.

The event was brought by ALDAU Development and Shauinsland Reisen in collaboration with Mercedes, Nile Air, Enigma Magazine, and Cairo Night Life.

Steigenberger Hotels & Resorts is a Deutsche Hospitality brand. It represents the epitome of luxury and perfect hospitality. Visitors can choose from historic hotels rich in tradition, lively city residences and health and beauty oases at the very heart of nature. The portfolio includes 60 hotels in eleven countries in Europe, Asia and Africa. Deutsche Hospitality operates four further brands. MAXX by Steigenberger is a new and charismatic concept which places the focus on the essential in accordance with its motto "MAXXimize your stay". Jaz in the City branded hotels reflect metropolitan lifestyle and draw upon the local music and cultural scene. IntercityHotel offers 40 upper modern upper mid-scale urban hotels, all of which are located within easy walking distance of railway stations or airports, whilst Zleep Hotels provide quality and design at an affordable price in Denmark and Sweden.