Empowering Women Artists at the Hub of Arts & Culture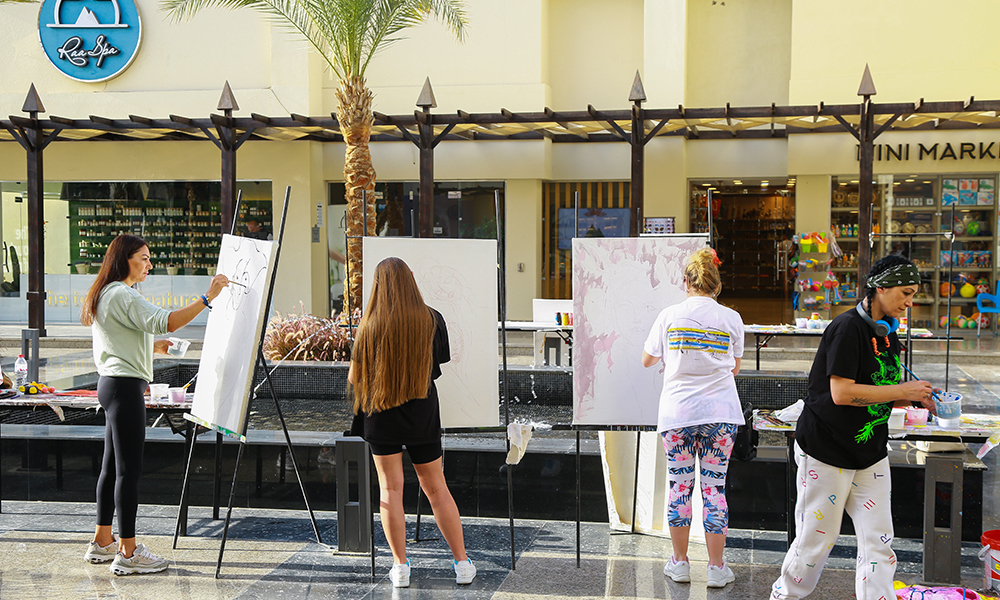 In recognition of empowering women, ALDAU Art Promenade celebrates remarkable artists of the world under the theme of "World Women Art Forum" starting on March 4th, 2022 until March 8th, 2022 in collaboration with Ostraca Art Gallery founded by the artist Mohamed Hemeda.
For its second edition, the four-day event lit up the Plaza's streets with colors of love, passion and creativity, through the magical energy of over 40 women artists from all around the world and Egypt, attracting both locals and tourists.
A wide range of spectacular art pieces was witnessed from colorfully painted sculptures to expressive artworks in an ambiance filled with passion for arts. An outstanding closing ceremony featured the talented singer, Dina Salah, with a live musical performance praising women of today.