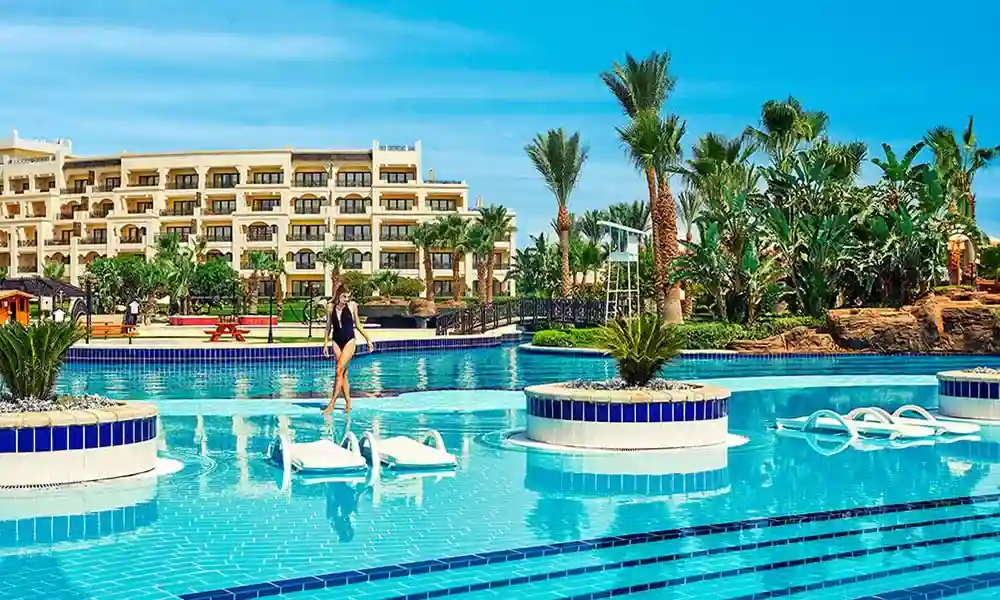 We are extremely proud to receive the prestigious Zoover Gold Award 2018 which indicates our commitment to providing true hospitality, service quality, sophistication, and modernity.
For those who do not know Zoover, it is a website where travelers from 25 different countries all over the world can post their traveling experiences. It also provides information on tourist destinations, hotels, tours, restaurants, entertainment activities and holiday packages.

Below are some comments that were shared by our loyal guests who have been in our exquisite hotel:

The best holiday ever enjoyed every minute of it!

Very nice hotel and a great holiday, the entertainment team were very good and made the holiday enjoyable for everyone. First time in Hurghada and what a pleasant location it is. The hotel is large and very clean with lots of variety of food. All the staff is friendly and the animation team is great around the pool.

This hotel is one of the best hotels I have stayed in Egypt. The staff are so friendly - as soon as you arrive you are made to feel welcome. We would like to thank our guests for their excellent rating and precious comments which definitely motivate us to keep exceeding all expectations, continuously improving our services and going that extra mile.

We would also like to congratulate and thank our great team for their efforts, dedication, and enthusiasm. A total 68! Steigenberger broke the record and there's yet more to come!