ALDAU International Ballroom Dance Competition in Egypt, at Steigenberger ALDAU Beach Hotel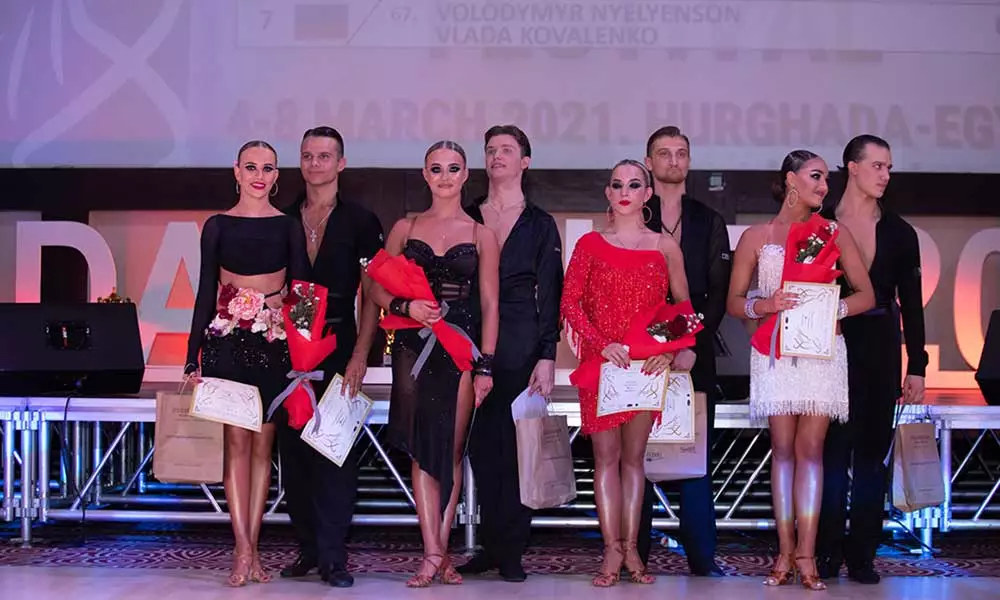 For the second time in Egypt, Steigenberger ALDAU Resort hosts ALDAU International Dance Festival that took place on March 6th and 7th, 2021. The touristic city of the Red Sea, Hurghada has witnessed the world of classical dance competition LIVE, where international professional dance-superstars from all over the world have contested until the finals in the largest and most technologically advanced hall in Hurghada, ALDAU International Conference Center.
The championship started with the Top-Junior Performance Competitors where The MC, Roman Dribnyi presented all the participating dancers and their worldwide nationalities. Then a warm welcome from Mr. Michael Nassiri, the General Manager of Steigenberger ALDAU Beach Hotel, and Mr. Igor Gutovskyi, who is not only the organizer of the International Dance Festival, but also a member of WDSF (World Dance Sport Federation), professional dancer, and professional coach.

The competition was judged by 10 of the world's best judges such as Arunas Bizokas from Lithuania, 11-time World Professional Champion in Ballroom dances, and Joanna Leunis from England, 10-time World and European Champion.

Later that day, Top Youth Category performers and Top World Adult Couples competed at a luxurious evening Gala. The second day of the championship was Professional and Amateur Latin-American dance program.

The grand finale of the tournament was the Super Stars show of the "Top World Professional" ballroom couples, Stas Portanenko and Nataliya Koliada at the evening Gala closing, followed by the announcement of the winners.

Under 19 years old winners were Rodin Dmytro & Perepelytsia Yelyzaveta, Shapkin Andriy & Grinenko Yelyzaveta from Ukraine. The winners of the Adults Open Latin were Prasnikar Klemen & Averkieva Alexandra, Reznik Igor & Polishchuk Mariya from Slovenia and Ukraine. And the winners under 21 years for Open Standard were Lishchuk Dmitriy & Kusner Alina. Finally the Open Latin winners Borushko Evgeniy & Matsulevich Liza from Ukraine.

Current press information is available in our press portal.

Steigenberger Hotels & Resorts is a Deutsche Hospitality brand. It represents the epitome of luxury and perfect hospitality. Visitors can choose from historic hotels rich in tradition, lively city residences and health and beauty oases at the very heart of nature. The portfolio includes 60 hotels in eleven countries in Europe, Asia and Africa. Deutsche Hospitality operates four further brands. MAXX by Steigenberger is a new and charismatic concept which places the focus on the essential in accordance with its motto "MAXXimize your stay". Jaz in the City branded hotels reflect metropolitan lifestyle and draw upon the local music and cultural scene. IntercityHotel offers 40 upper modern upper mid-scale urban hotels, all of which are located within easy walking distance of railway stations or airports, whilst Zleep Hotels provide quality and design at an affordable price in Denmark and Sweden.