Why Hurghada is the Ultimate Honeymoon Destination for Fall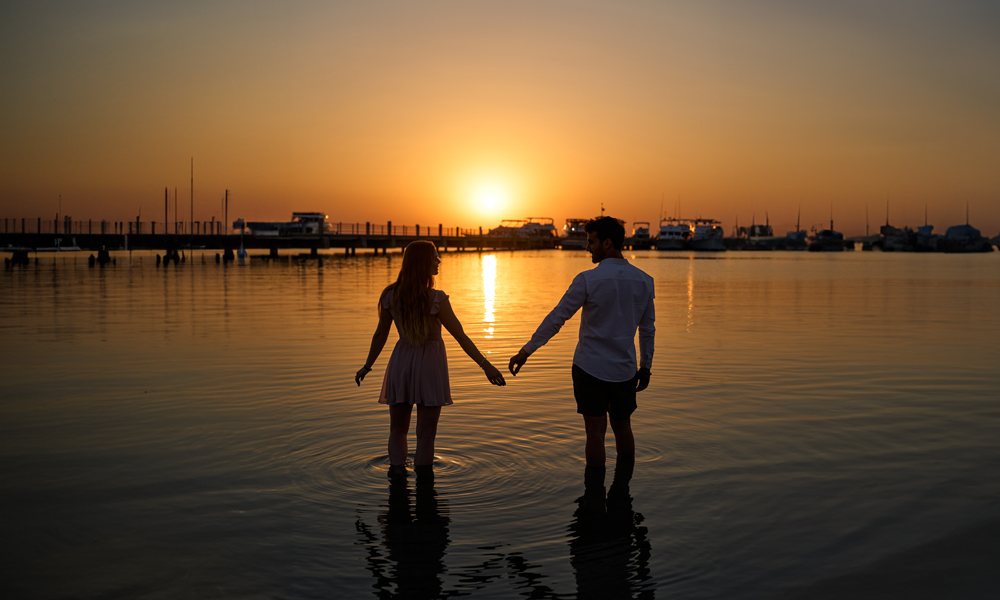 Planning Your Perfect Honeymoon in Hurghada: Explore the Best of Both Worlds
Even if there are many choices available around the globe, Hurghada stands out as a seductive honeymoon destination. Meaning, millions of tourists visit Hurghada each year, and many of them are honeymooners and couples who rave about how this coastal city has a variety of attractions, including immaculate beaches, amazing marine life, pristine islands, upbeat nightlife, and world-class resorts. The city is also known for its thriving tourism industry, which attracts millions of visitors annually.
Sun, Sand, and Romance: Unforgettable Honeymoon in Hurghada
Given the fact that Hurghada is situated on the stunning Red Sea, spans roughly 40 kilometers along the coast, and does not go too far into the desert, this coastal city offers a special blend of natural beauty for all couples. It has also advanced, today, to become the premier Red Sea destination and a global hub for water sports. For instance, more than 150 hotels accommodate over a million sunbathers and divers throughout the year, one of which is Steigenberger ALDAU Resort that offers a myriad of attractive and reasonable honeymoon packages. 
The Ultimate Honeymoon Experience: Nightlife and Romantic Dining in Hurghada
With its numerous clubs and lively nightlife, Hurghada is recognized for being a party town. The majority of hotels have their night spots, besides that, you will get to see for yourself the exotic belly dancing, and the Arabic and Nubian traditional playlists that are always played, everywhere. In addition to proffering a wide range of entertainment to help you make the most of your honeymoon, Hurghada also comprises various dining options, ranging from international to local, and casual to fine. 
Seclusion and Romance: Finding Your Honeymoon Haven in Hurghada
What if you want a more relaxing and secluded honeymoon? Your wish will undoubtedly be fulfilled in Hurghada. Let us put things into perspective, Tawila, Global, and Giftun are islands that can be comparable to those in the Maldives, given that these islands enjoy a prime location on the Red Sea coast and are known for their breathtaking beauty, abundant marine life, and astounding, high-end resorts that will leave you in awe. Speaking of seclusion, it is noteworthy that Steigenberger Pure Lifestyle has a variety of Penthouse Suites that secure the looked-for privacy during your honeymoon.  
Making Travel a Breeze: Hurghada's Excellent Airport Connections
Aside from that, when it comes to your flight to this picturesque destination, it is such a relief to know that the Hurghada International Airport provides the city with scheduled passenger service to and from Cairo as well as direct links with several destinations around the globe. Tourists from all over the world may easily enter the city due to its excellent connections with international airports. So, traveling to this prospective destination couldn't be simpler or less hassle-free.
Creating Lasting Memories: Your Dream Honeymoon at Steigenberger Pure Lifestyle
If you are looking for a spellbinding honeymoon experience, you should know that your best memories will start at Steigenberger Pure Lifestyle. It is the newest premium offering from the renowned "Steigenberger ALDAU Resort," which provides a new level of luxury and leisure, and it is exactly where you should go. But why? This hotel is only all-white, all-suites, and all adults. It also contains Jacuzzis and private pools for couples in every suite and dazzles with a laid-back Mediterranean vibe, chill music, and beautiful modernism. You should consider it for your honeymoon!