Who said that an Adult-friendly concept is just for couples?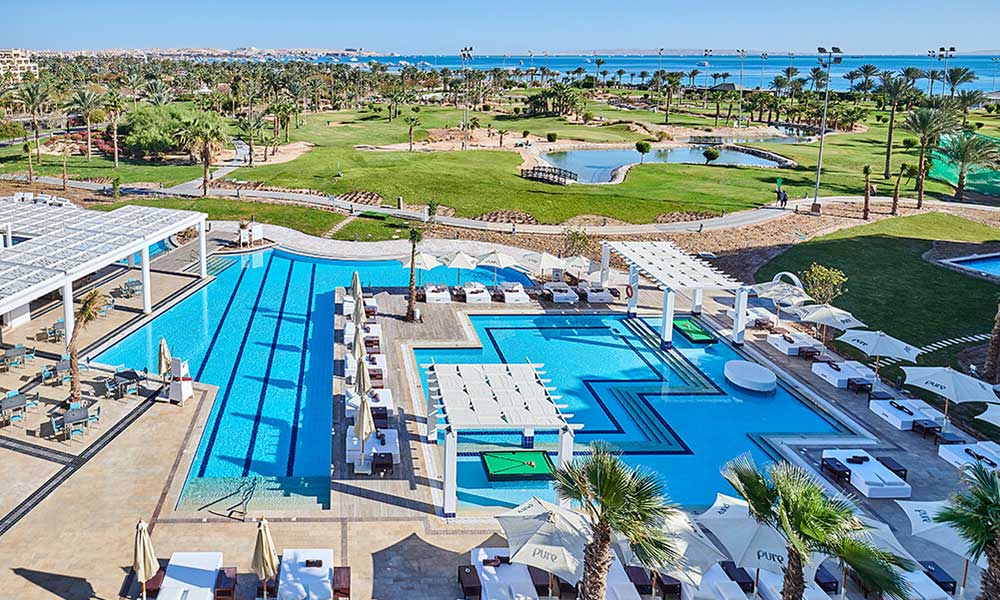 Steigenberger Pure Lifestyle is the perfect getaway destination for honeymooners. But lovebirds are not the only ones who can have the time of their lives there. 
The all-white boutique hotel is extraordinary for people who have a common passion for pampering themselves, discovering new places where they can escape reality, and enjoy wide varieties of activities, royalty services, breathtaking landscape sceneries, and international-cuisine restaurants all in the same place.

The all-suite-concept resort that is located in the hot heart of Hurghada is one of the best vacation destinations in Egypt for a group of friends who are searching for an exceptional vacation experience.

Family-oriented travelers will find this spacious resort a very suitable place for a quality-time getaway. Families with children of minimum age 12-year-olds will make stunning unforgettable memories.

The trendy hotel has many different suite-types that serve your desires. So you can enjoy your very own private pool with your friends or loved ones at the Penthouse Suite with a Sea-view or the Swim-up Suite.

The trendy, boho-chic hotel is tailored to fit the needs of all types of people with its distinctive Mykonos look-and-feel. 
Laidback Chill-Heads
It's the flawless place for people who prefer the least amount of movement having all the conveniences needed within their reach. Also, enjoy your very own private in-room Jacuzzi overlooking the Red Sea.
Yogis
Everything that a yogi looks for to have the best retreat they could dream of, from the Zen rooftop yoga platform with a breathtaking Sea view to all the pieces of equipment for practice including Aerial Yoga.
Music-lovers
People who can't stop moving when the music is on will enjoy epic weekly pool illustrations with live shows, DJs, and live music.
Adrenaline-Junkies
Active travelers who are crazy for water activities will find a diversity of water sports like kitesurfing, kayaking, pedals, and Scuba Diving. Take your friends, family, or loved ones to Ilios Dive club, where you can have an amazing day-boat-trip filled with music, drinks, snorkeling, and sun-bathing.
Fitness-Freaks
You don't have to pause your workout program just because you traveled on vacation. Stay committed and stay in shape at the private gym that has every piece of equipment that you need.
Foodies
Some people eat to live. But if you live to eat, the extensive range of international cuisines will nourish your passion for food and will leave you in awe.