Steigenberger Pure Lifestyle, The Best Hotel in Hurghada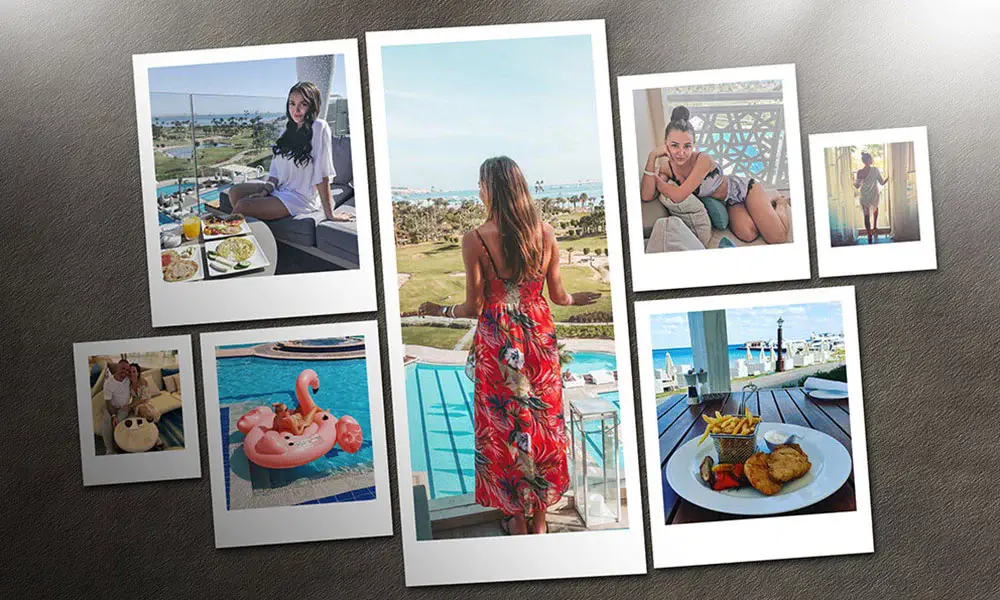 Nothing makes us happier than to receive cinematic photographs of our beloved guests that show how much they've enjoyed their vacation at Steigenberger Pure Lifestyle. We put the highest priority in providing our guests with the top quality of everything and the best-in-class service. But we serve with passion and love, and it shows. Reviews like these are what motivate us to go even further.
The all-adults boutique hotel strives to create a Santorini-like, white atmosphere for its guests to escape reality and experience a unique, all-inclusive accommodation in the heart of the warm Hurghada.

Viktoria Flach

Surrounding you with the party vibes that you want, and the relaxing atmosphere that you need, your five senses will be left in awe the moment you step foot into the boho-chic designed lobby, as the natural aromas soothe your soul, and the tranquil colors calm your mind. 

"We've spent 2 weeks in Pure Lifestyle. What an amazing time! Overall, everyone made us feel welcome, the guys at the pool, restaurants, and lobby. The food was outstanding with something to suit everyone. The Sushi at Alex bar and the Gourmet Market was awesome. With superb tunes at the pool! thanks to the amazing DJ, the great dancers, and the saxophone player. We went to the spa and had a reviving massage and facial treatment. Looking forward to returning and I highly recommend this to everyone." – Barry Wootton with Larisa Skibina

Like no other, the all-suites hotel snatches you out of your busy world and lays you down in a private jacuzzi inside your suite with dim lights, scented candles, music or TV, and your choice of perfectly put-together beverage. Or in a private pool right at the doorstep of your luxurious king-size white bed.

Tanja Krampe

Refill your plate with different lip-smacking flavors from the 8 live-cooking stations at the rooftop of the Gourmet Market that overlooks the Red Sea and the entire Resort. 

"Such a great and wonderful hotel to stay at. Got a lovely surprise pick up at the airport from the hotel shuttle bus. Honestly everyone here, I mean everybody could not do enough, went up and beyond to make our holiday perfect. The food is excellent, and the hotel is very clean. We will definitely be returning again. There is a fun DJ playing great tunes at the foam pool party, and there's another relaxing chill pool. Alternatively, there is the fun relaxing lazy river at sister hotel a few steps next door." – Lisa Ledbury

For a Fancy meal, relish a fresh fusion cuisine in a stylish, elegant setting, directly at the beach, at Alex Beach club.

"The food, staff, kindness, everything is simply tiptop!" – Sa R Ah Gremm 

Since Steigenberger Pure Lifestyle is all about spoiling our guests, what is a full "pampering experience" without a spa and a massage? RAA Spa that is powered by Avidea, offers you state-of-the-art treatments, a warm atmosphere, and ultimate spotlessness. Regenerate, or simply activate your own happiness hormones, and find your own rhythm again by being in the moment, at your own pace.

"Have you ever been there before? I find it a perfect travel-destination when it's cold in Germany." - Christopher Reith

And during a wonderful pool-time, enjoy a refreshing cold cocktail and a filling meal at the Pool Chill Bar while listening to great tunes and an atmosphere that will boost your endorphins. 

"I'm a flight attendant, so I've seen lots of hotels. But this one was the best so far." – Rosa

"A super great hotel. Everything is just right on every corner. The service is extremely attentive and helpful. Cleanliness, and spoiling the guests is the top priority here. Go there and get a picture of it yourself. We highly recommend the penthouse suite." -Astrid Kaiser

"The staff were all very friendly and accommodating. We loved the Gourmet Market where the chefs were great, and the top view in the morning during breakfast was beautiful. Our room was really nice, we loved our Jacuzzi. And the restaurant choices were great." – Hafiz Rahman

Our lovely guests,
Thank you for lighting up our skies with your smiles as you walked through our doors, and for your lovely feedback during your stay. It gives us great pride and satisfaction to receive such wonderful feedback about your vacation at Steigenberger Pure Lifestyle in Hurghada. And we cannot wait to serve you again and again.