Steigenberger Aqua Magic, the complete package!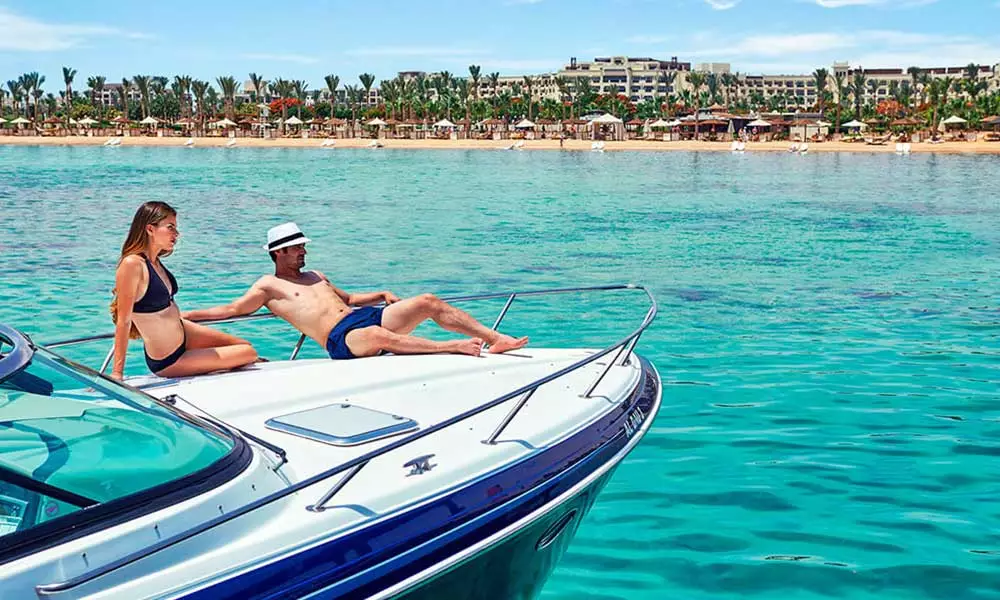 Life is so much fun at Steigenberger Aqua Magic, this exceptional hotel combines leisure and happiness together with its luxuries and exciting entertainment. Aside from the hotel's centerpiece, which is the internationally certified "Aqua Park" and its immense water activities, Steigenberger Aqua Magic has a lot more surprises for you and the whole family.
The hotel is surrounded by its pure turquoise pools and crystal-clear private beach, you will find yourself spoilt in the exquisite array of restaurants and dazzling amenities that the hotel offers. Only at Ilios dive club is where you can enjoy water sports and activities as well as professional diving courses under the supervision of certified divers that will help you discover a fascinating and incredible different world!
To make it an unforgettable vacation for our beloved guests, Steigenberger Aqua Magic made everything reachable! Indulge in an array of extraordinary facilities that encompass restaurants/bars, kids'/teens' club, souq area with live entertainment, outdoor poolside/beachside dining, a rejuvenating spa center, dive club that offers water sports, lazy river and a well-equipped fitness center. This list can go on and on because when it comes to the ultimate family vacation, Steigenberger Aqua Magic left nothing to wish for!
Along with the essential facilities, Steigenberger Aqua Magic also offers land sports and activities such as table tennis, darts, beach volleyball, arcade games, billiards and snooker, Jogging and Nordic walking track. Our animation team will make sure to entertain you all day long and moreover, the hotel offers babysitting services so you can enjoy some quality time with your partner.