Love Hurghada? Here are 5 Reasons to Visit the New Le Pacha 1901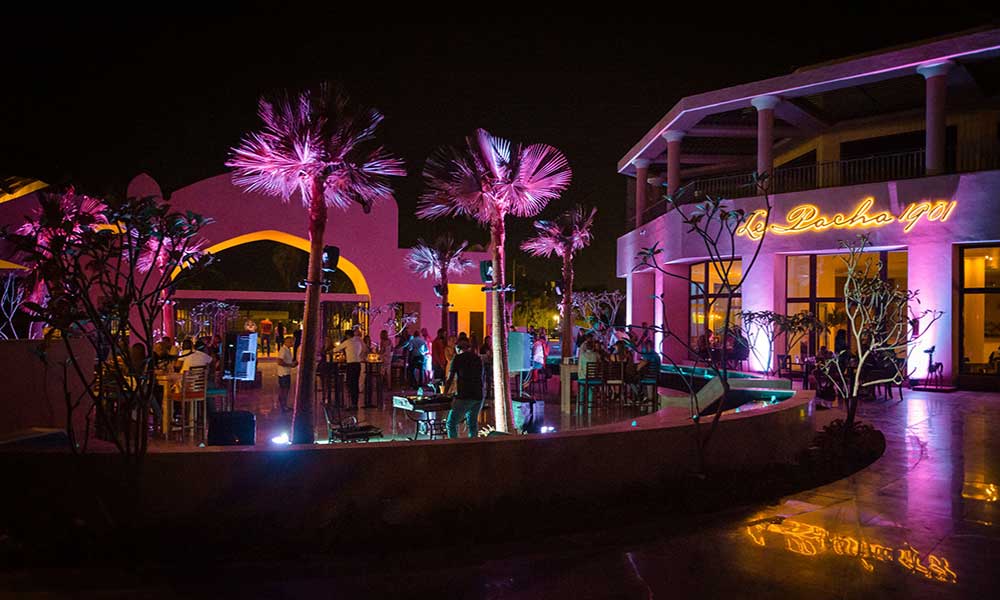 Bonus reason: This could be the perfect place for your private event or occasion
Coming all the way from Cairo is the famous landmark of The Nile since 1992. After expanding its branches at the most elegant and touristic destinations in Egypt, Le Pacha 1901 Hurghada is now open at ALDAU Village Mall in Hurghada. Here are 5 of our favorite reasons to visit Le Pacha.
1.    A vast menu, and the best food quality at 3 fine-dining restaurants
All your international cuisine cravings are in one beautiful place. Sushi lovers, L'Asiatique is your place! One visit isn't gonna be enough to try the Asian fusion of Japanese, Chinese, Indian, and Thai food. And we've never tasted noodles so good!
Straight from an old original Egyptian home, Le Tarbouche's menu is loaded with oriental dishes, molokhia with rabbits, mezze, grilled meats, veal shanks, duck, stuffed pigeon, and fish. Yummy!
2.    The best pizza in town
Imagine a perfectly thick soft crust, smothered with fresh tomato sauce, spread under your choice of pizza topping. Pepperoni, BBQ chicken, vegetables, basil, and molten creamy mozzarella cheese. You be the judge of that at Carlo's Restaurant & Bar the 3rd cuisine at Le Pacha.

It also offers a variety of juicy sandwiches, the most delicious pasta & pizza, many kinds of salad, with coffee, fresh juices, and the coldest alcoholic and non-alcoholic tropical cocktails.
3.    It's a party all the time
There is always something interesting happening at Le Pacha, especially on Wednesdays and "Deep Sensations" on Mondays. Serving guests the best quality food in a chic ambiance with a unique live show, is there a better mid-week getaway? And on the weekend it takes it up a notch with more celebrations, shopping bazaars, live bands, and upbeat music.

4.    Non-stop discounts and offers
The only place in Hurghada that creates continuously generous offers for guests. Every week there are sushi combo offers, a free drink with every one you buy, and other insane surprises that include lots of free food and dessert. Follow Le Pacha 1901's Instagram page to stay updated with discounts, offers, events, and announcements.
5.    Its ultimate location
Your future favorite hangout spot is conveniently located in the middle of town, yet inside the tranquil ALDAU Village Mall, which is the retail area for the luxurious residential project ALDAU Heights at Al Hadaba Road.
Now for the bonus reason why Le Pacha is so awesome.
Imagine having an elegant and trendy venue all to your very own private event that offers the best quality food and the most professional service. Le Pacha 1901 is a great place to host a party celebration.
What about social distancing?
Don't worry about social distancing. The 3 restaurants of Le Pacha have cozy indoor lounges, but they also all share a large, constantly sterilized outdoor venue with plenty of space between tables.

Following the international safety guidelines indoor and outdoor, Le Pacha is extremely keen on the health and comfort of guests. Your table setting can be repositioned upon your request.

Contact Le Pacha 1901 through their phone number +20127 221 2255.

Or visit their Instagram page: https://www.instagram.com/lepachahurghada/