How to Make the Most of Your Time on the Red Sea's Dreamy Beaches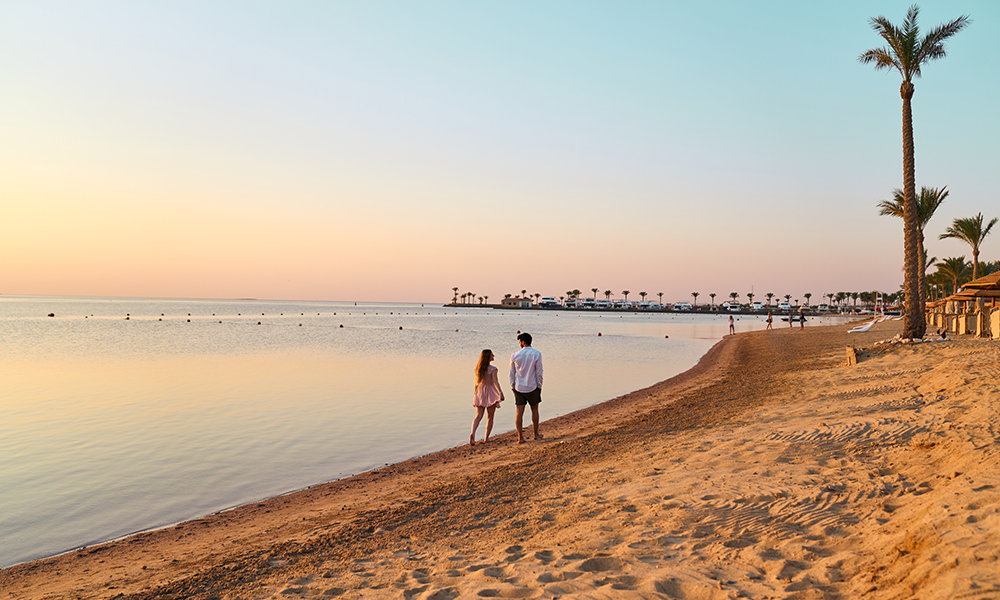 The moment summer gets unbearably hot, one starts dreaming of taking a dip or basking in the sun in a pleasant destination that overlooks the sea. Egypt is renowned for embracing two of the best and most enjoyable seas in the world; the Mediterranean and the Red Sea. The first one is, undoubtedly, an idyllic destination, nonetheless, the latter has tantalized travelers for years and has been always famed for its serene blue waters, beautiful beaches, relaxing stays, nearly year-round warm water temperatures, islands, mountains, unparalleled bays, shady palms, and spectacular coral reefs that teem with sea-life. 

Why the Red Sea Needs to Be on Every Traveller's Bucket List

Well-known for its continuous infrastructure developments, the Red Sea stands as a top-rated tourist attraction in Egypt, the Red Sea is also an ideal destination for multi-generation vacations, with family-friendly resorts, and plenty of entertainment options for adults and kids alike. That being said, whether you are an adventure seeker, going on a family vacation, or even a solo traveller, the Red Sea will meet your expectations, as it is packed with activities such as diving, beach relaxation, spas, kite surfing, nightclubbing, and fishing trips. 

The Ultimate Guide to Snorkeling in Paradise

Speaking of diving, this coastline is deemed to be a diver's paradise, as it is home to world-class diving sites. So, whenever you are ready, you can book a diving class that suits your level of expertise. Also, you can just hop on a boat and snorkel to get a closer look at the colourful reefs, enjoy swimming, or gaze at the stunning sunset views. Other than diving, you can also go on safari trips into Sinai's interior, and enjoy quad bike excursions, camel rides, and day trips to St. Katherine and Mount Sinai deep in the middle of the peninsula.
The Red Sea's Nightlife: A Perfect Night Out

What about the night owls? They will also have a blast with the countless number of Red Sea clubs, themed marinas, bars, cafes, restaurants, and discos that throw different types of parties for tourists and locals and offer mouth-watering food and thirst-quenching drinks. Not to mention, all resorts have a very active nightlife where both local and international DJs and bands perform all year long. People can also go on an astronomical night trip in the Red Sea's coastal desert, to enjoy a stellar view of the night sky.

How to Plan Your Perfect Red Sea Vacation

The Red Sea offers a range of accommodations from hostels for budget travelers to luxurious full-service resorts, you will find resorts along the coast that offer more privacy for those seeking a more exclusive experience. 

Given the blissful fact that the water is warm all year long in the Red Sea, you can still go during the winter months for swimming and diving. So, whether your interests lie above or below the waves, the clear waters of the Red Sea have a lot of beautiful things to offer, as you will truly get to experience, first-hand, the "Better Side of Summer".  

Stay tuned, as in our upcoming blog we will delve more into the Red Sea's cities….