Heal With Yoga in Hurghada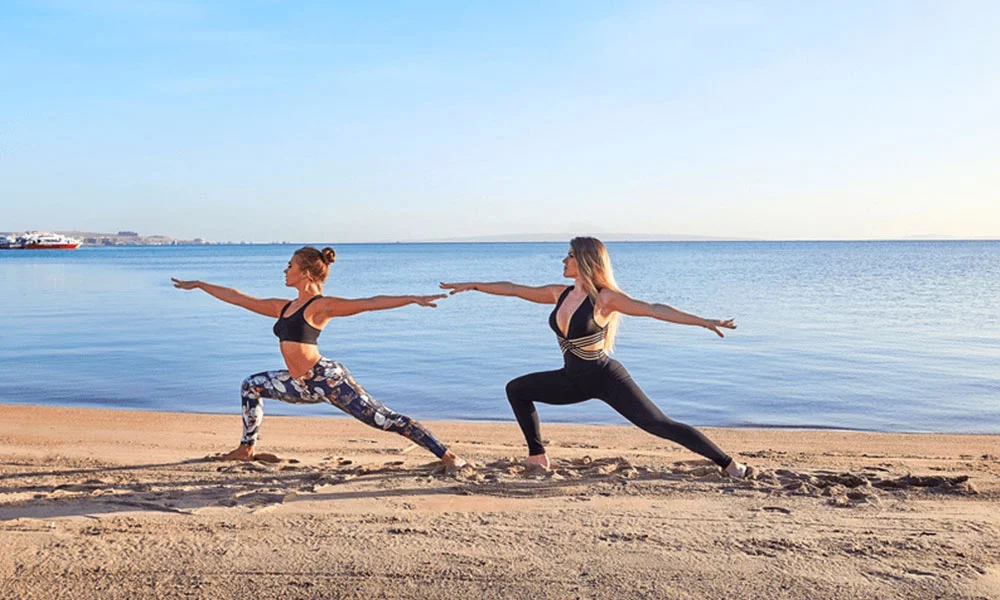 In today's fast-paced life we sometimes forget to take care of our health. If you already do sports and workout regularly then you are doing a great job. But what about your mental health? What do you do to relax?
What's Yoga?
Yoga is not all postures and stretching. It is a practice for the mind and body that combines physical strength with breathing techniques and meditation. Yoga is a 5,000-year-old ancient Indian philosophy that has been trending each day more and more due to its astounding results on all kinds of people of all ages and sizes.  
There are 8 popular types of yoga, giving you a variety to choose from what is best for you. Vinyasa, Ashtanga (also known as Raja Yoga), Lyengar, Bikram, Jivamukti, Power Yoga, Sivananda, and Yin Yoga.
Why do we need Yoga?
30-45 minutes of yoga can turn your day from good to great, you'll instantly feel healthier and happier. Yoga strengthens and tones your muscles, makes you more flexible, with better stamina. Notice how you'll realize how much you love and appreciate your body. All you need is your body, your mind, and a mat.
What makes Hurghada special for a Yoga retreat
Yoga retreats in general, always take place at the most beautiful spots, and Hurghada is one of the most beautiful places in Egypt. That's why we invite you to bring your friends and loved ones to come practice your yoga at the most spectacular spot in Hurghada,
Experience a breathtaking yoga class on the beach or on the rooftop of the 5-star luxurious boutique hotel Steigenberger Pure Lifestyle, where you'll unwind with a breathtaking sea view and relax amongst the all-white bohemian vibes. The rooftop Sky Yoga platform offers Aerial Yoga classes that use low-hanging hammocks to support the weight of your body.

Here are some reasons why a yoga retreat in Hurghada and specifically at Steigenberger Pure Lifestyle is guaranteed to be an unforgettable experience… 

1. The top objective is to travel, broaden your mind, live new experiences, and make memories.

2. Yoga retreats always take place at spectacular spots. Usually trying to isolate its fellow travelers from technology as much as possible and meet new people of the same mentality and interests and similar lifestyles.

3. Disconnect from your own life routine because you certainly need a break every once in a while to recharge and return stronger and more confident.

4. Connect deeply with your soul when you focus only on yourself making your main concern to be relaxed, content, and free.

5. Connect with nature. As many -if not most- yoga retreats are surrounded by natural sceneries.