Discover The Authenticity of Local Art Through Mazar Cultural Center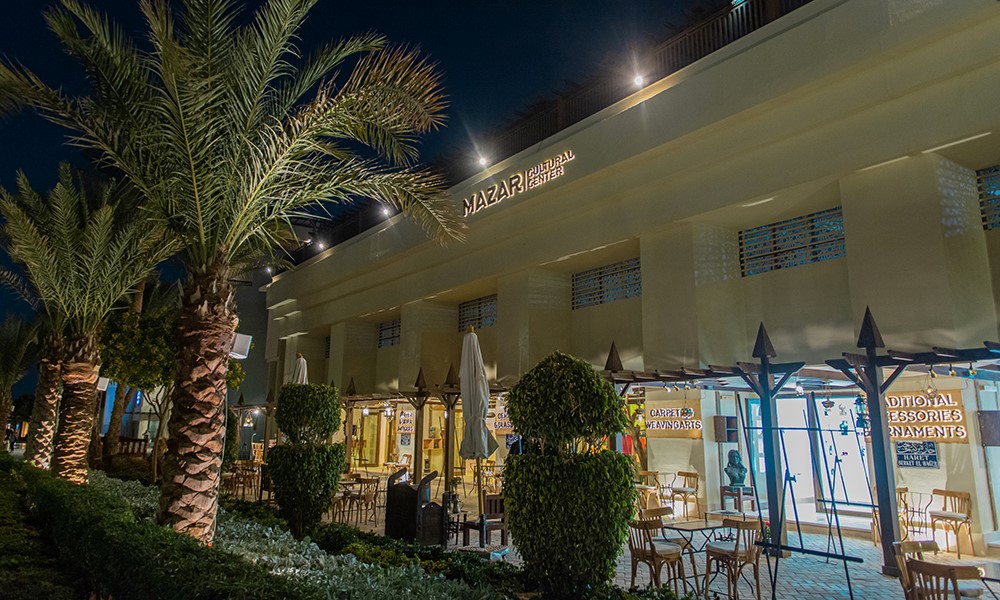 As soon you enter the hub of arts & culture, you will be stunned by the Egyptian authenticity much as you've just landed in the renowned Khan El Khalili! It's hard to resist the beauty of the precious colorful stones glowing the streets on every corner, and paintings that uniquely ornament its beautiful sidewalks, all managed and organized by Ostraca Art Gallery. So, let's dive in and spin the rich Egyptian heritage: 
1. Halim Café
There's nothing more heartwarming than stopping by for your favorite Egyptian drinks while tuning in to nostalgic hits from the past! Aside from their amazing shisha, you'll be inspired by the local culture and many art pieces!  
2. Traditional Accessories & Ornaments 
Your window to ancient culture is right here at the Mazar Cultural Center! Feel like an Egyptian pharaoh with the traditional accessories and ornaments that comes in a variety of different shapes and colors! 
3. Copper & Silver Antiques 
Discover the hidden artisans' talents bringing historical touches of signature Egyptian arts from copper and silver antiques to carry with you back home as a special souvenir!