7 reasons why Hurghada is the perfect getaway destination in autumn.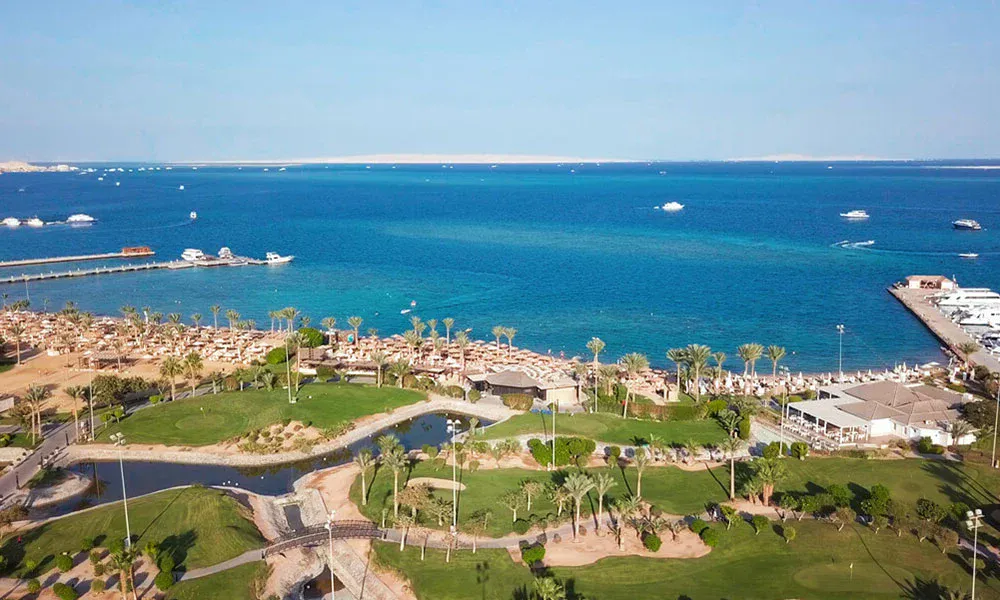 Hurghada is a very famous attractive tourist-magnet, but it deserves a lot more attention from Egyptians. And because we are a naturally gifted country with many fairylike natural sceneries and places, we manage to categorize destinations based on seasons, activities, and budgets. So here is our opinion about why we think Hurghada is perfect in autumn.
1.  The weather of course. The farther you go south of Egypt the hotter it gets. But, you'll experience the best weather in Hurghada during autumn. The weather in Hurghada is mostly sunny and warm with the highest temperature of 35 and goes down at night to 25 degrees Celsius. Which makes it perfect to tan without the sunburn.

2.  Accommodation at Hurghada is diverse. Whatever your budget is, you'll find something that fits it perfectly. From a tiny studio, a shared apartment, a 3-star affordable yet, clean hotel, all the way up to a 5-star luxury resort.

3.  Transportation. There are many safe and convenient ways to travel to Hurghada, and the bus stations are right in the middle of town where you can easily take a cab. Not to forget that Uber made it easy for everyone, everywhere. Even if you want to spend a day at one of the neighboring towns like Sahl Hashish or Gouna, Uber gladly takes you there from Hurghada in less than 20 minutes for around 80 EGP.

4.  Endless food options. Vegetarian, pescatarian, or meat-eater. The fact that Hurghada is one of the most attractive touristic destinations in Egypt makes the variety of international and local cuisines extremely wide. And none of the restaurants is average because each one is competing to have the best reputation. Step into Japan at S-square at the Art Promenade. The hub of Asian dining that offers a Sushi Bar, a teppanyaki Grill and a Chinese Noodles Bar.

5. The party scene at Hurghada. If you're from Egypt, we know you think you've seen enough at Sahel and Cairo, but you cannot be more wrong. The nightlife at Hurghada is completely different. Being a hot touristic spot, you'll always find yourself at a night-club surrounded by foreigners from all over the world, fine-looking dancers, international sexy music, the tastiest tropical cocktails, glittering lights, and happy faces. Check out Pacha Ibiza on Tour at The Arena on October 5th.

6. Mahmya Island. You'll be surprised to take a 30-minute boat ride from Hurghada harbor and find yourself landing in the Maldives! This Island has a few of the most beautiful beaches in Hurghada and some of the most exotic beaches in Egypt. Other than the jaw-opening crystal-clear water and sandy beaches, each beach is fully equipped with toilets and showers, food and drinks at the beach bars.

https://www.instagram.com/mahmya.island/

7.  Diving and snorkeling. Skilled diver or not, you'll have the best underwater experience of your life at the many diving and snorkeling sites in Hurghada. There are plenty of morning boat trips that you can book one day ahead for around 250EGP/person that will take you to 2 different amazing sites. Including a pair of fins of your size, a mask, and a snorkel and a stuffing meal from the open buffet on the boat.

Traveling can be a blessing if planned or a curse if not. It's a Russian roulette if you decide to be spontaneous, but if you want to guarantee a great trip, prior knowledge and organization is advised.